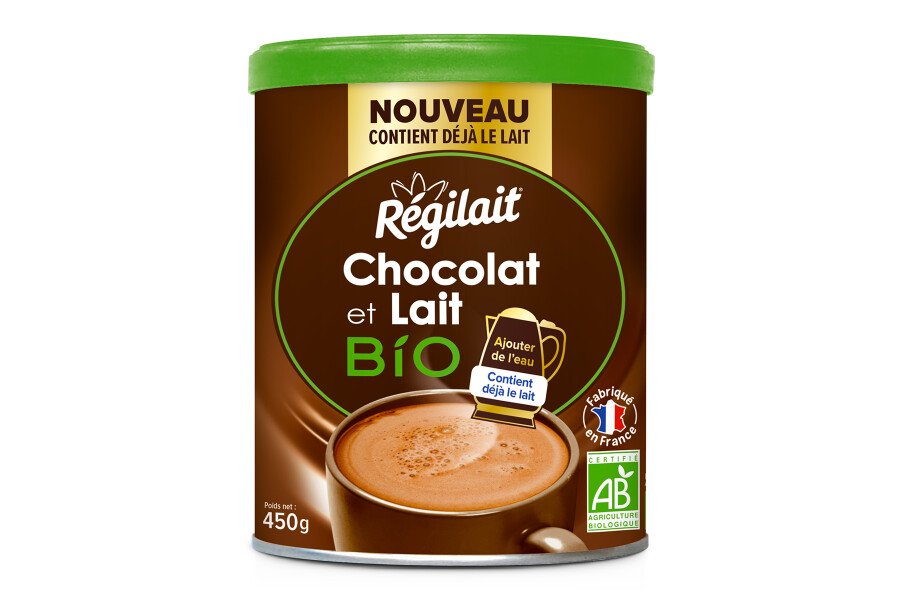 Our organic
milk drinks
The Régilait organic range combines the best of milk with the best flavours to make the perfect hot drink simply by adding water.
For breakfast, with a snack, or when taking a break at the office, enjoy a creamy coffee with milk, a delicious hot chocolate, or a tasty chicory coffee, ready in no time.
Simple and delicious, just like Régilait.