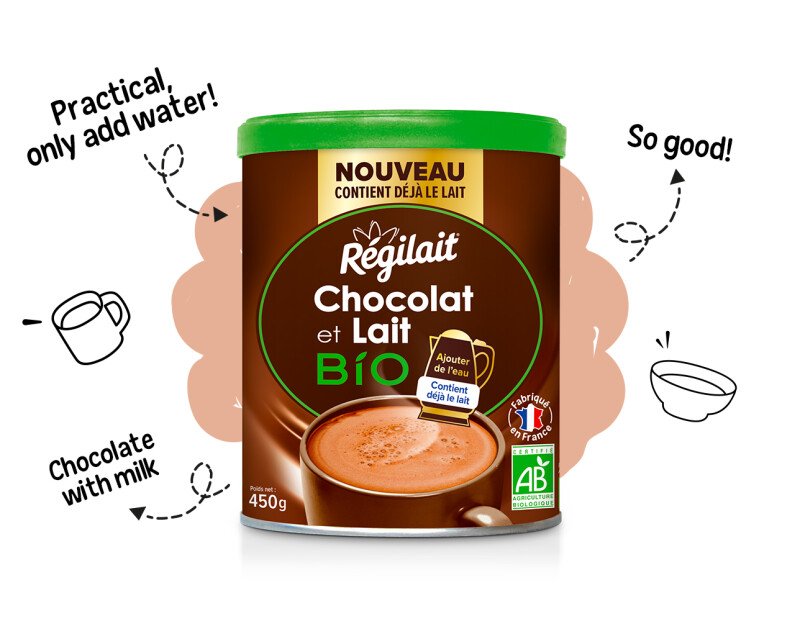 Régilait organic
chocolate milk
Made by a chocolatier using quality organic ingredients: 53.7% quality semi-skimmed organic milk powder from French dairy cooperatives and 46% organic chocolate.
Practical: already contains milk, just add water.
For a tasty treat in the office, breakfast on the campsite, a brief moment of relaxation… it can be used anywhere, at any time of day.