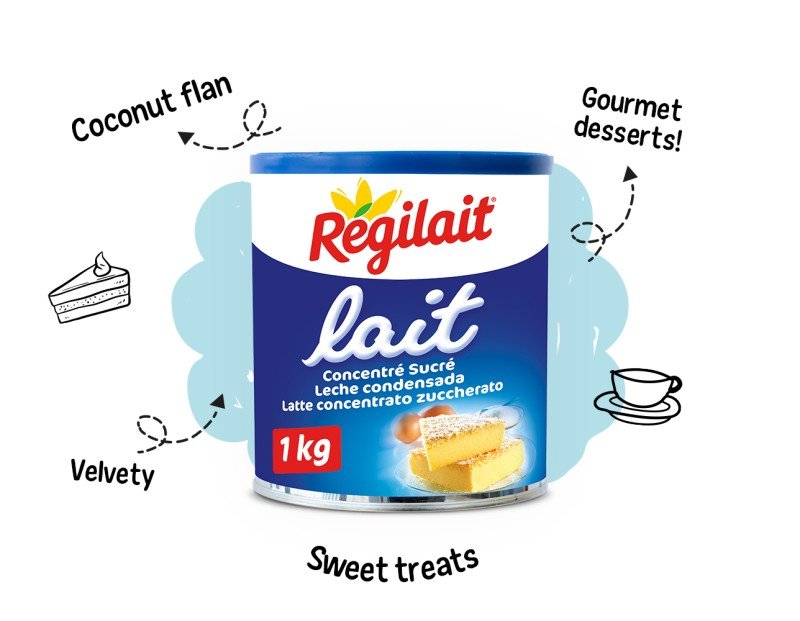 Full-fat sweetened
condensed milk
Ideal for recipes: flans, pancakes, pastries, milkshakes, etc.
Product information
Serves 100 g
Energy

Fat

8 g

(of which 5.4 g saturated fats)

Carbohydrate

56 g

(of which 56 g sugar)

Protein

6.9 g

Salt

0.23 g
Before opening: keeps for 18 months at room temperature in a dry place. No need to refrigerate.
After opening: keeps for 2 weeks in the fridge with the tin covered.
Tin 1kg
Also available in 397g format
Using the product: Desserts, drinks
Handy packaging: Stay-fresh, easy-to-open lid with the kilo tin
SRP: Yes
Number of products/box/SRP: 6
Is this product marketed in France? Yes
Which shelf will you find us on? Milk, culinary aid, coffee