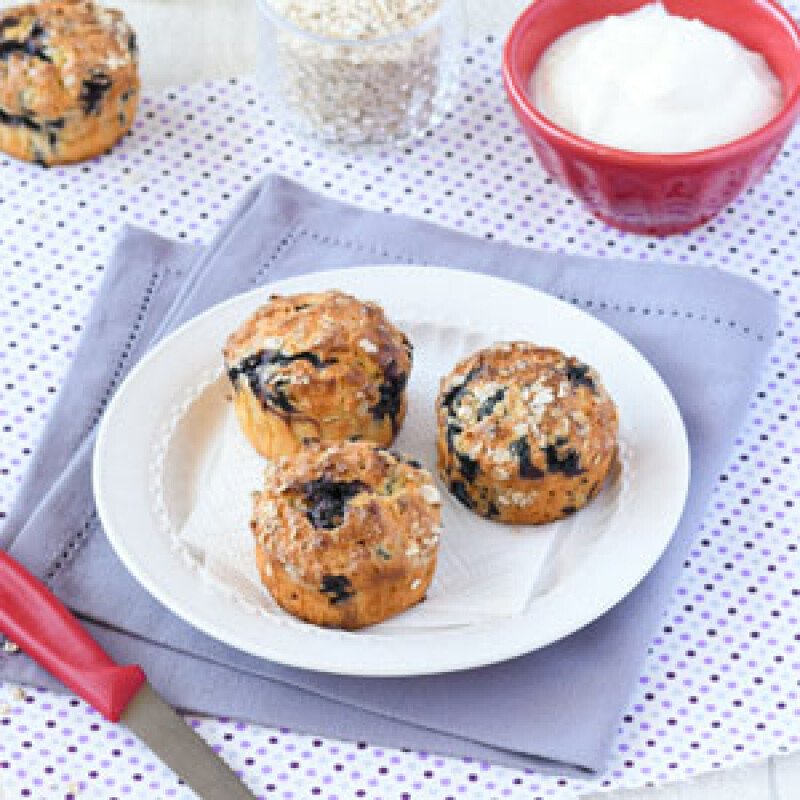 The ingredients
100g of flour
30g of Régilait semi-skimmed powdered milk
30g of oats
1 tsp of baking powder
1 large egg
70g of sugar
3 tbsp of oil
½ tsp of vanilla extract
150g of fromage blanc
100g of fresh or frozen blueberries
For sprinkling: oats and sugar
Preparation
Preheat the oven to 180°C.
In a container, mix the flour, powdered milk, yeast and oats.
In another container, beat the egg with the sugar. Add the vanilla extract and oil. Mix well. Add the fromage blanc and mix carefully.
Quickly blend in the dry mixture then the blueberries.
Divide the preparation into muffin moulds or trays, up to 2/3 of their height.
Sprinkle lightly with sugar and a few oats.
Place in the oven for about 25 minutes.