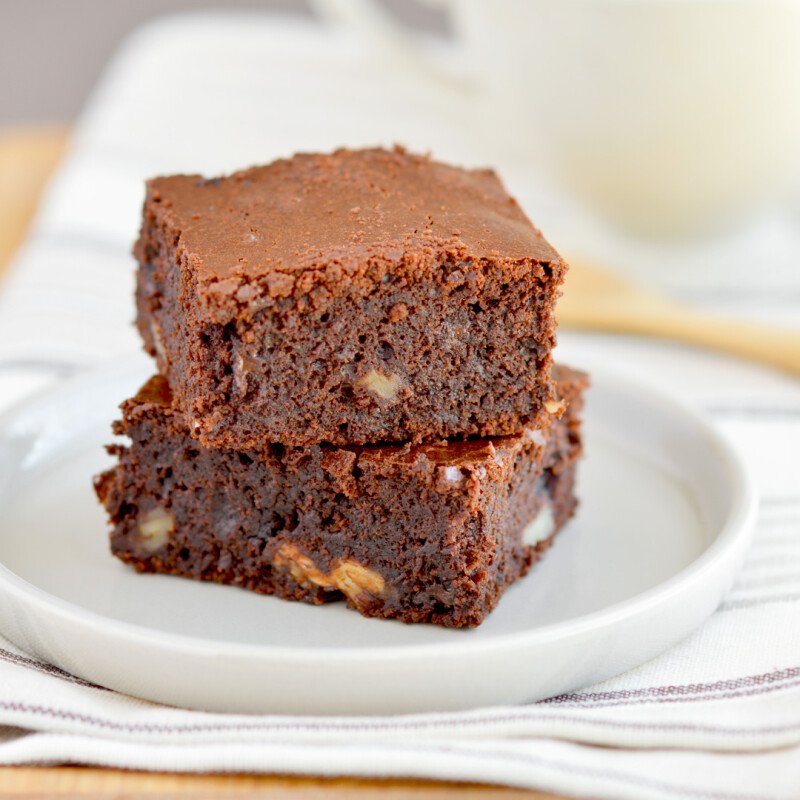 The ingredients
For a 20 x 20cm mould
60g of flour
25g of unsweetened cocoa powder
125g of 65% dark baking chocolate
125g of Régilait unsweetened condensed milk
75g of butter
120g of sugar
2 eggs
50g of dark or milk chocolate chips
50g of walnuts or pecans (optional)
Preparation
Mix the flour and the cocoa. Sift.
Melt the chocolate with the condensed milk in a bain-marie or microwave oven.
Add the butter in small pieces and blend well, until a smooth, even preparation is obtained.
Add the sugar and the eggs one by one, carefully blending as each one is added.
Mix in the flour and cocoa, then the chocolate chips and crushed walnuts.
Pour into a mould lined with baking paper or buttered.
Place in the oven and cook for about 20 minutes. Take care not to overcook, as it will become dry.
Leave to cool before cutting into squares.
For even fancier brownies, you can add chocolate or caramel icing and sprinkle with a few chopped walnuts, hazelnuts or almonds.