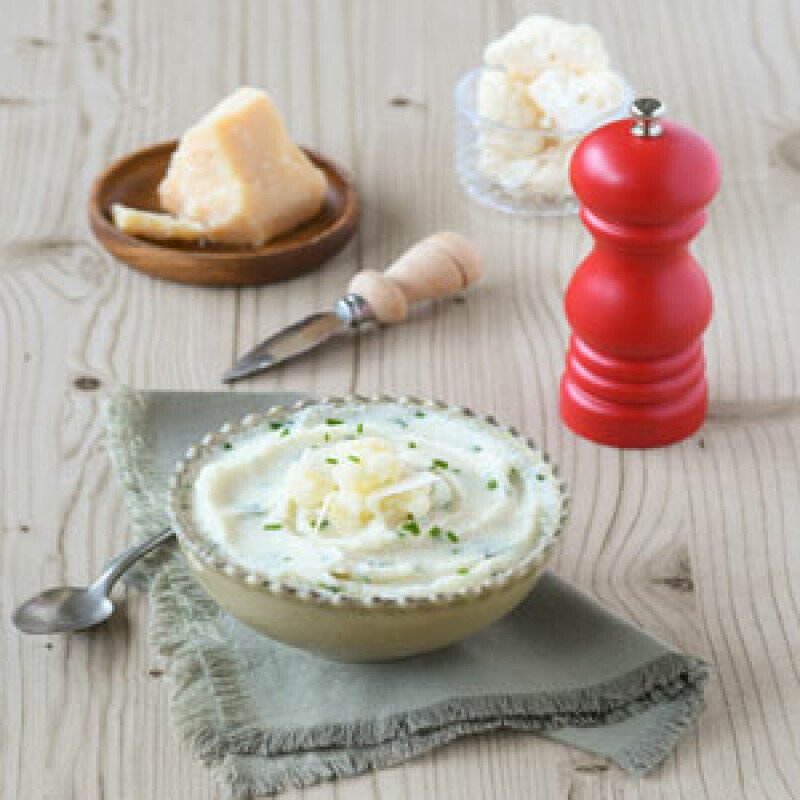 The ingredients
1 cauliflower
4 tbsp of Régilait semi-skimmed powdered milk
2 tbsp of grated Parmesan cheese
1 tbsp of olive oil or melted butter
About 10 sprigs of chives
Preparation
Separate the cauliflower into small florets.
Bring a large saucepan of salted water to the boil. Add the florets of cauliflower and cook for about 15 minutes, or until tender.
Carefully drain them.
Mix the cauliflower, Parmesan and powdered milk together.
Add the finely chopped chives and blend well. Taste and adjust seasoning if necessary.