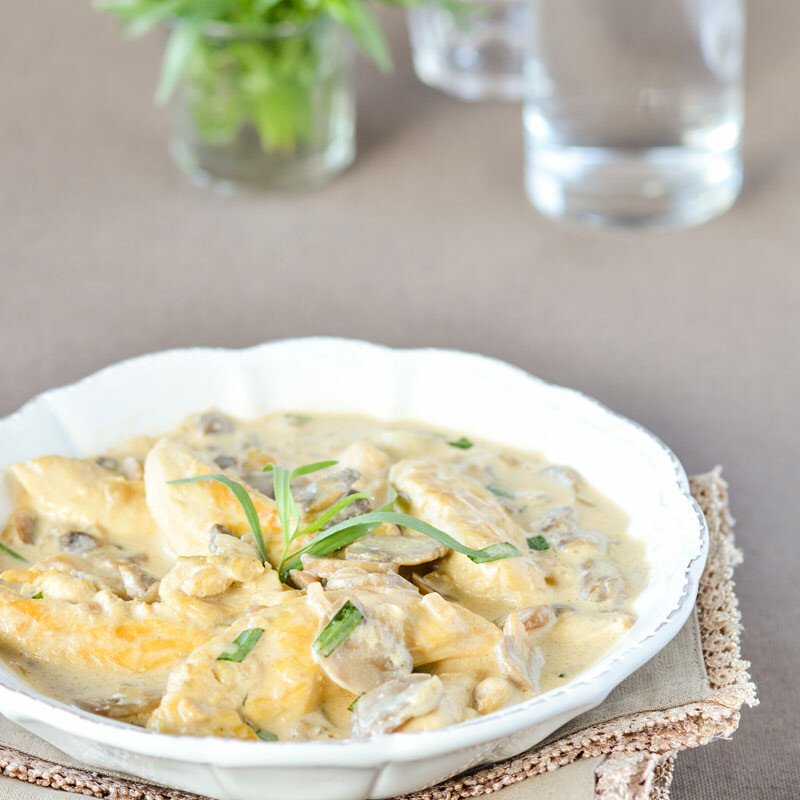 The ingredients
200g of button mushrooms
1 onion
2 cloves of garlic
400g of chicken breast
10cl of white wine
1 tin (170g) of Régilait full-fat unsweetened condensed milk
3 of 4 sprigs of tarragon (or coriander or chives)
Preparation
Peel and finely chop the onion.
Clean the mushrooms, remove the soiled tips and cut them into slices.
Heat a frying pan or skillet with a little oil. Cut the chicken breasts into strips or cubes, add them to the pan and brown them for a few minutes. Remove them from the pan.
Place the onion and peeled garlic cloves into the same pan. Cook for 5 minutes, then add the mushrooms. Salt and cook for another 5 minutes. Add the white wine and leave until half reduced. Pour in the unsweetened condensed milk, mix well, then add the pieces of chicken. Cook for about 10 minutes until the sauce thickens.
Serve with a few finely chopped tarragon leaves.