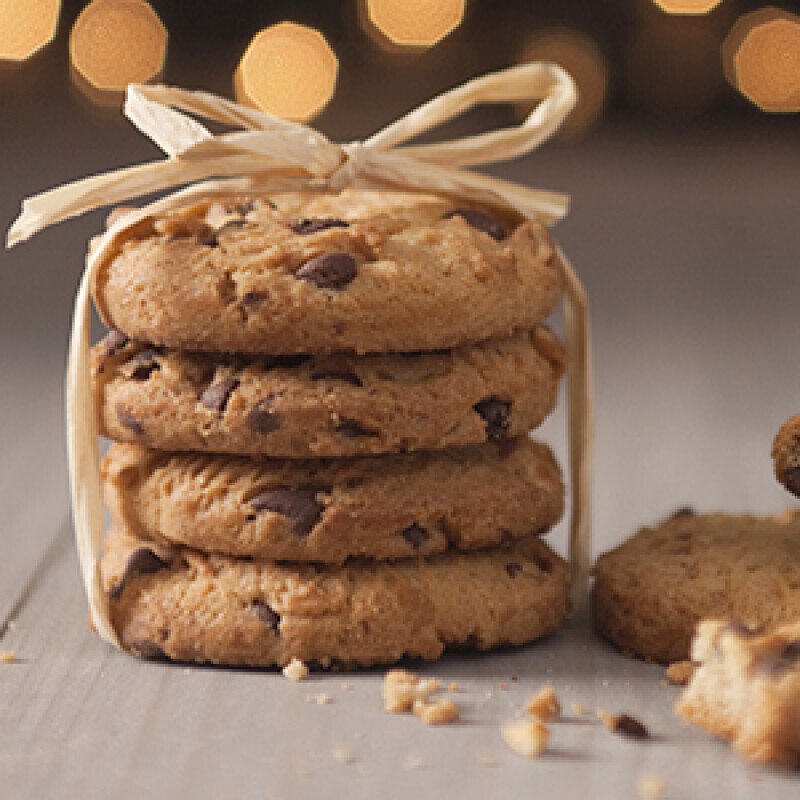 The ingredients
140g of tempered butter
120g of Régilait sweetened condensed milk
200g of flour
½ tsp of baking powder
Optional: chocolate chips, hazelnuts, almonds, grated coconut, etc.
Preparation
Preheat the oven to 180°C.
Mix the flour with the baking powder.
In another container, mix the soft butter with the sweetened condensed milk until the preparation is nicely even. Mix in the flour.
Take a heaped teaspoon of biscuit dough. Form a ball and place it on a tray lined with baking paper. Repeat until all the ingredients are used up, spacing out the balls of dough.
Flatten each ball of dough by pressing down on it gently.
Optional: top the biscuits with a few chocolate chips or pieces of hazelnut, almond or coconut, pressing them in slightly.
Place in the oven and cook for 10 to 12 minutes, a little more or less depending on the size of the biscuits. Leave to cool on a grid.
Be careful not to overcook them. Later, if there are any left over, store them in an airtight container.