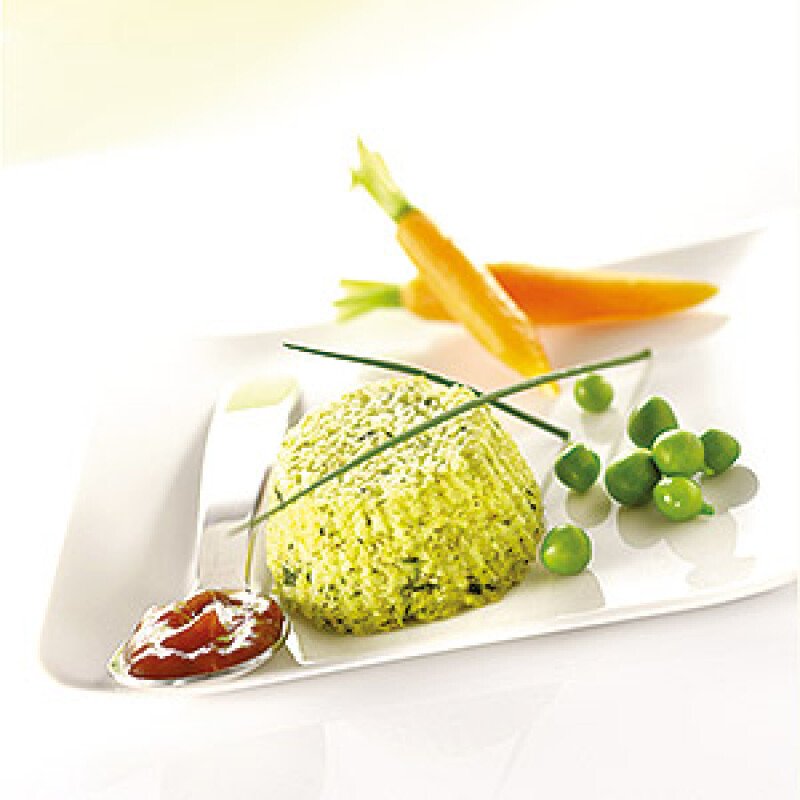 The ingredients
60g of Régilait powdered milk*
500g of courgettes
40g of uncooked bulgur
40g of grated cheese
2 eggs
20cl of salted water
2 pinches of Espelette pepper
40g of fresh coriander (optional)
Fine salt
*Skimmed, semi-skimmed or full-fat
Preparation
Cut the courgettes into pieces (without peeling them) and boil them in salted water. When cooked, blend them roughly together.
Add the eggs, uncooked bulgur, grated cheese, powdered milk, Espelette pepper and finely chopped coriander. Season.
Pour the whole mixture into buttered ramequins.
Bake in the oven at 180°in a bain-marie for 20-25 minutes.
Turn out onto a plate, using a knife to separate the flan from the mould.
Terrific texture tip – Absorption of water from the courgettes