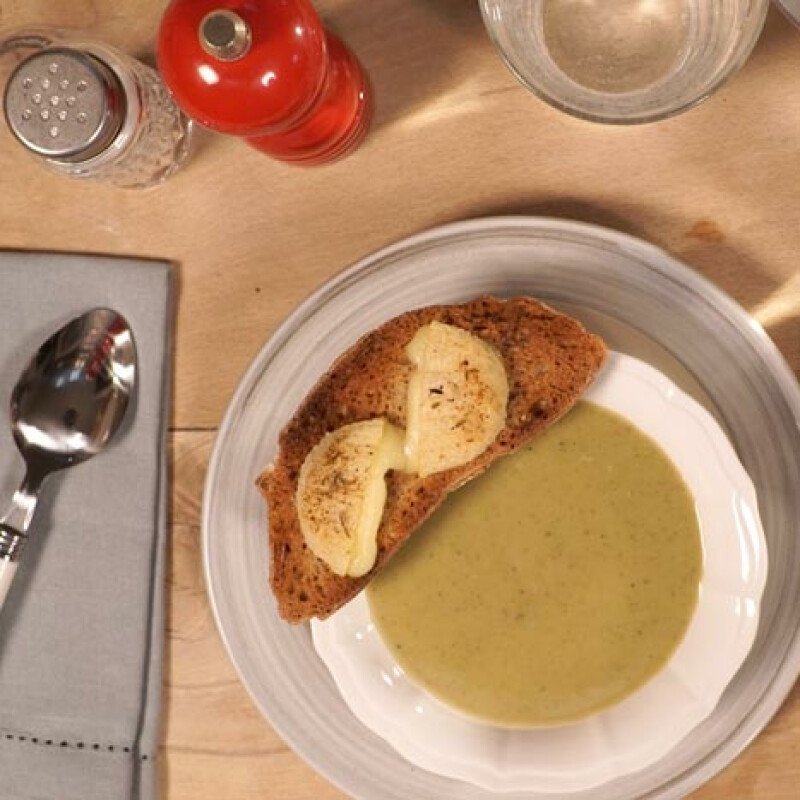 The ingredients
1kg of courgettes
2 large onions
2 tbsp of olive oil
3 tbsp of cumin seeds
4-5 tbsp of Régilait powdered milk
Salt, pepper
Preparation
Peel the onions and cut them into 8 pieces. Wash the courgettes and cut them in two, then into thick half-slices, without peeling them.
Heat a little olive oil in a casserole dish. Cook the onions and courgettes for 5 minutes until they brown slightly.
Then cover with water (between 1/2 and 1 litre of water). Add 2 tbsp of cumin seeds. Season with salt and pepper. Bring to the boil, then cover the casserole dish and leave to cook at a low heat for 30 minutes.
Leave to cool down off the heat before blending the onions and courgettes with a hand blender.
Add 4 to 5 tablespoons of Régilait powdered milk and blend once again to obtain a really velvety soup.
Serve with goat's cheese spread on toasted sourdough bread. Creamy courgette soup can be served hot or cold as preferred.