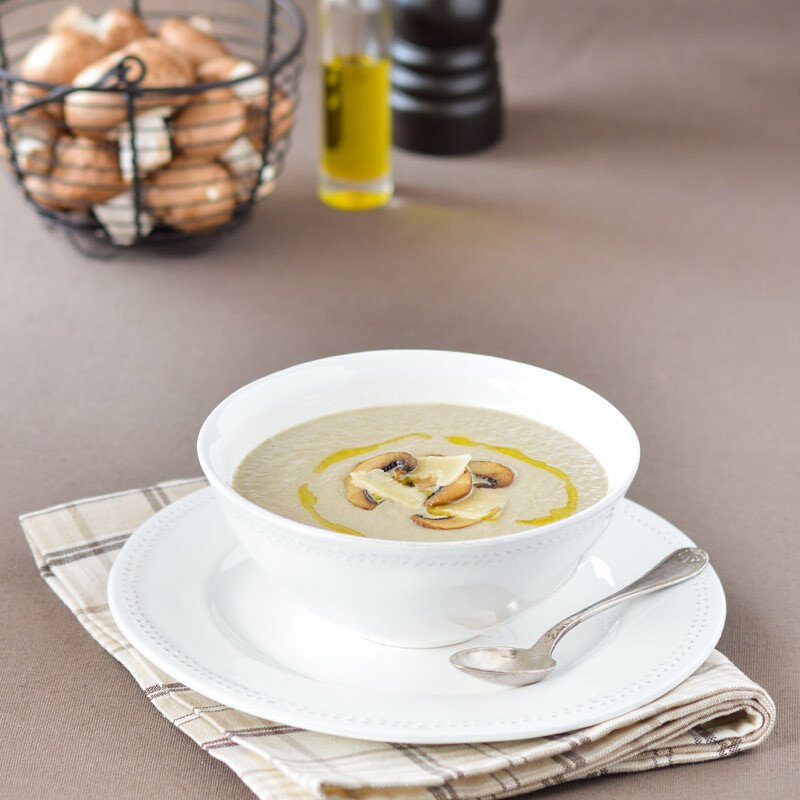 The ingredients
1 onion
500g of button mushrooms
1 tbsp of flour or cornflour
40cl of vegetable stock
1 tin (410g) of Régilait full-fat unsweetened condensed milk
Preparation
Peel and thinly slice the onion.
Clean the mushrooms and cut them into slices.
Heat a saucepan, at a medium heat, with a little oil. Add the onion, salt, cover and leave to cook for 5 minutes.
Add the mushrooms, then the flour. Mix well. Pour in the stock, bring to the boil and cook for 10 minutes.
Add the condensed milk and cook for a further 5 minutes.
Remove from the heat, then finely blend. Taste and adjust seasoning if necessary. Serve immediately.