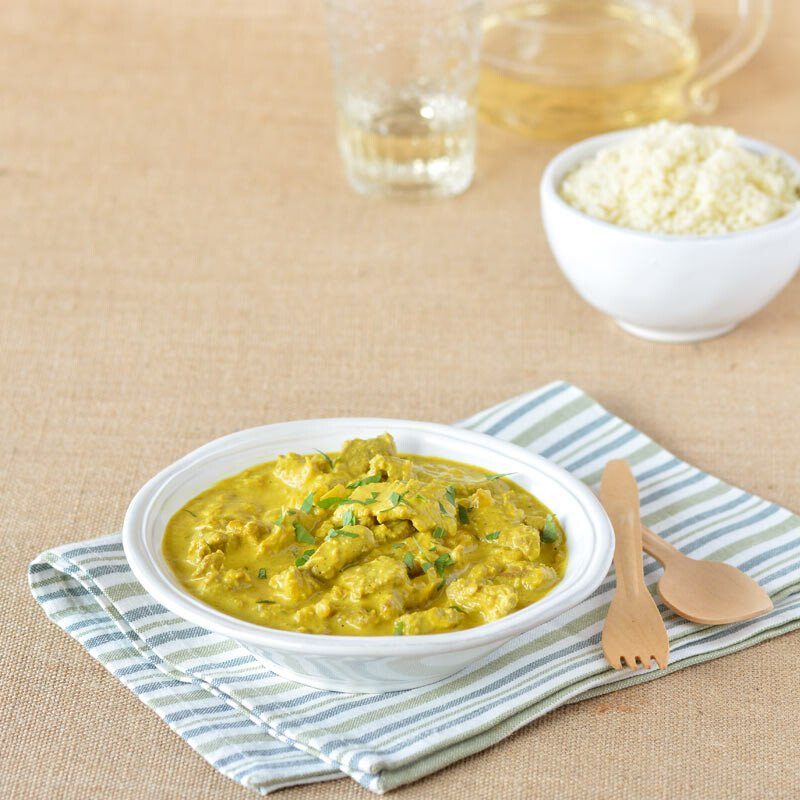 The ingredients
1 onion
1 or 2 tsp of curry powder
1/2 tbsp of turmeric powder
2cm of fresh ginger
1 clove of garlic
600g of leg of lamb cut into thin strips
1 tin (170g) of Régilait full-fat unsweetened condensed milk
1 tbsp of grated coconut
A few leaves of coriander
Preparation
Peel and finely chop the onion.
Peel and finely grate the garlic and ginger.
Heat a frying pan with a little oil. Add the onion, ginger, garlic, curry powder and turmeric. Cover and cook for 7 to 8 minutes on a medium heat.
Add the meat, brown for 2 to 3 minutes, then add the grated coconut and condensed milk. Mix and cook for about 5 minutes.
Serve immediately.
Using the same recipe, it is possible to make a stew version, by cutting the meat into cubes and letting the curry cook for longer, covered, in the oven. Approx. 1 hour 30 minutes at 160° C.