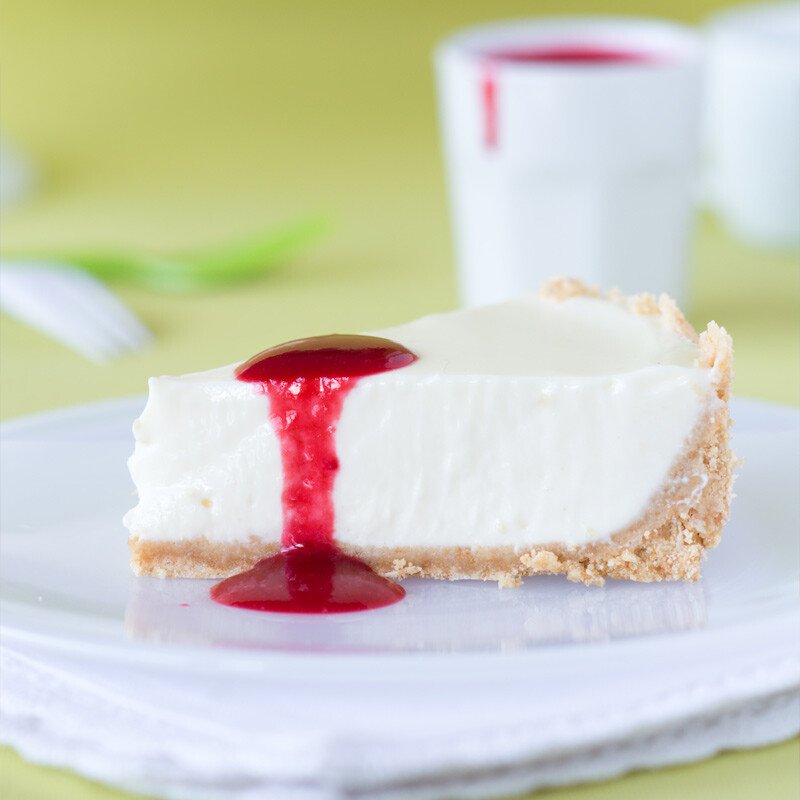 The ingredients
For a 20 or 22cm diameter mould
200g of biscuits
100g of melted butter
450g of tempered cream cheese
300g of Régilait sweetened condensed milk
80ml of lemon juice (2 or 3 lemons)
Preparation
Reduce the biscuits to powder. Carefully blend them with the melted butter.
Pour into the mould, ideally hinged, and pack down well with a spoon or a glass. Place in the refrigerator.
Using an electric blender or food processor, beat the cream cheese until very soft.
While continuing to beat, gradually add the sweetened condensed milk then, once the mixture is even, add the lemon juice and beat for about 2 minutes.
Arrange in the mould, over the layer of biscuits, and place in the refrigerator for at least 5 hours.
It will be best after chilling for 12 to 24 hours.