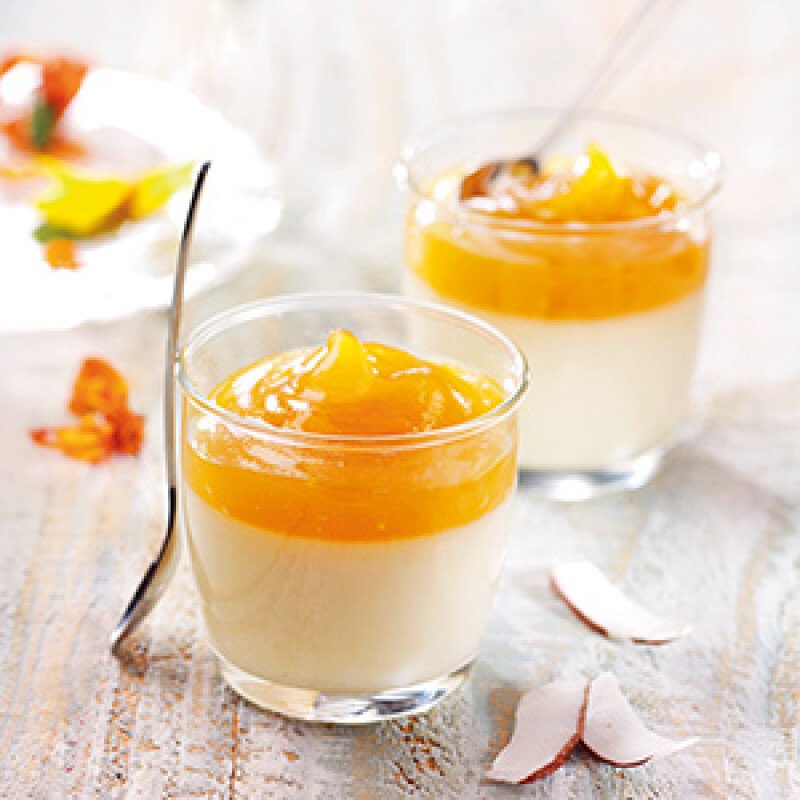 The ingredients
30g of Régilait powdered milk
200g of Le Fruit de Monin coconut syrup
100g of Le Fruit de Monin mango syrup
100g + 60g of water
2 gelatin sheets
10g of Maïzena cornflour* *Maïzena is a trademark of the company UNILEVER France
Preparation
Soak the gelatin sheets in the very cold water.
In a saucepan, mix the Monin coconut syrup, Régilait powdered milk and water. Bring to the boil, then add the softened and drained gelatin to this preparation.
Pour the mixture into two thirds of the verrines and leave to cool in the refrigerator.
In a saucepan, mix the mango syrup and water, then bring to the boil. Add the Maïzena* diluted with a little water to thicken the mixture.
Add a half-centimetre of mango cream to the coconut preparation, ensuring that the first preparation has fully set.
Keep in the refrigerator before serving.