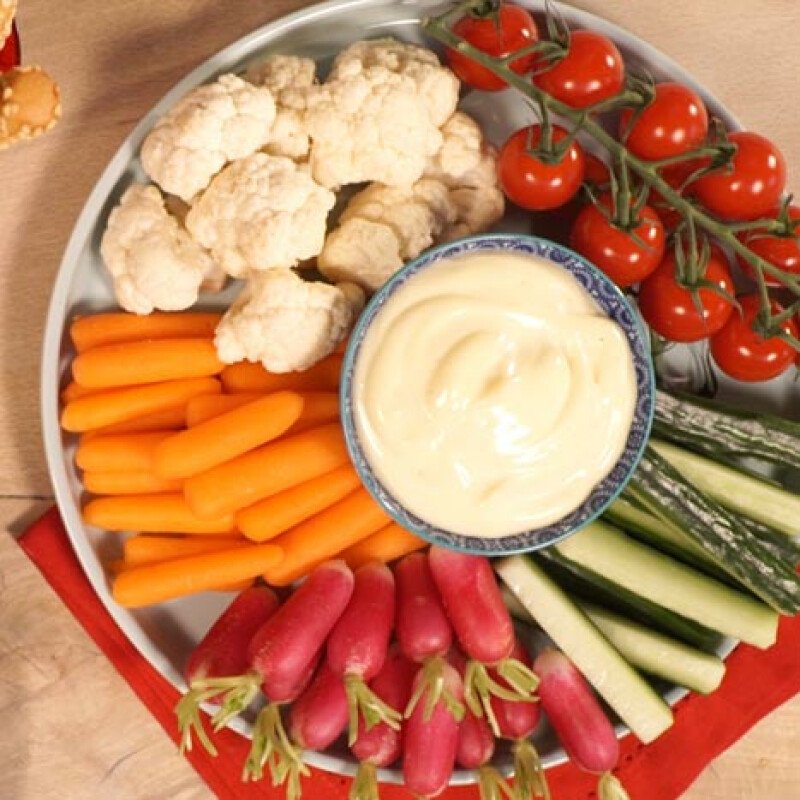 The ingredients
1 egg yolk
1 tsp of mustard
A few drops of cider vinegar or similar
Salt and white pepper
15cl of sunflower oil or similar plain oil
1 tbsp of Régilait powdered milk
Preparation
Place a kitchen towel on the worktop. Place a small salad bowl or large dish on it.
Add the egg yolk, mustard, vinegar, and a pinch of salt and white pepper for the base.
Pour the oil gently, almost drop by drop to begin with, while regularly whisking. Once the mixture is even, emulsion has begun.
You can then drizzle in the oil, while continuing to whisk regularly. When the mayonnaise turns pale and begins to thicken, add 1 tablespoon of Régilait powdered milk to make it firmer.
Adjust the seasoning if necessary. Keep in the refrigerator until just before serving.