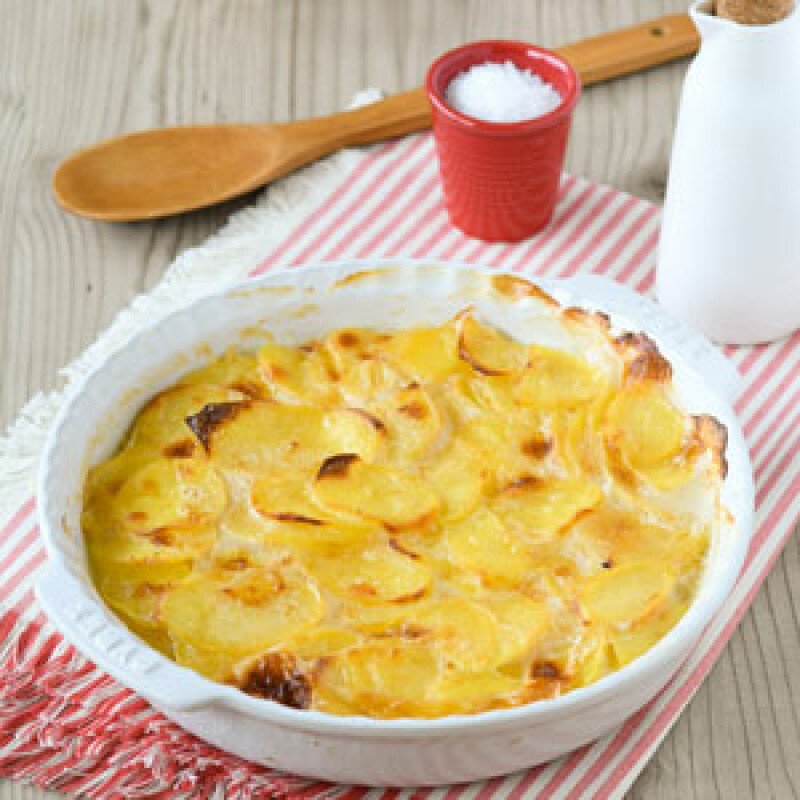 The ingredients
1.2kg of potatoes
1 clove of garlic
40g of butter
40g of Régilait semi-skimmed powdered milk
Preparation
Preheat the oven to 180°C.
Peel and cut the potatoes into slices of approximately 3mm thick.
Fill a large saucepan with salted water. Add the sliced potatoes. Heat. Once they come to the boil, cook for 10 minutes, gently simmering.
Drain the potatoes. Set aside 30cl of cooking water.
Rub the dish with the clove of garlic. Butter it. Arrange the potatoes on the dish, sprinkle with the rest of the butter cut into small pieces.
Mix the powdered milk with the cooking water set aside. Pour over the potatoes.
Place in the oven for about 45 minutes.
If the gratin browns too quickly, cover it with a sheet of aluminium foil.