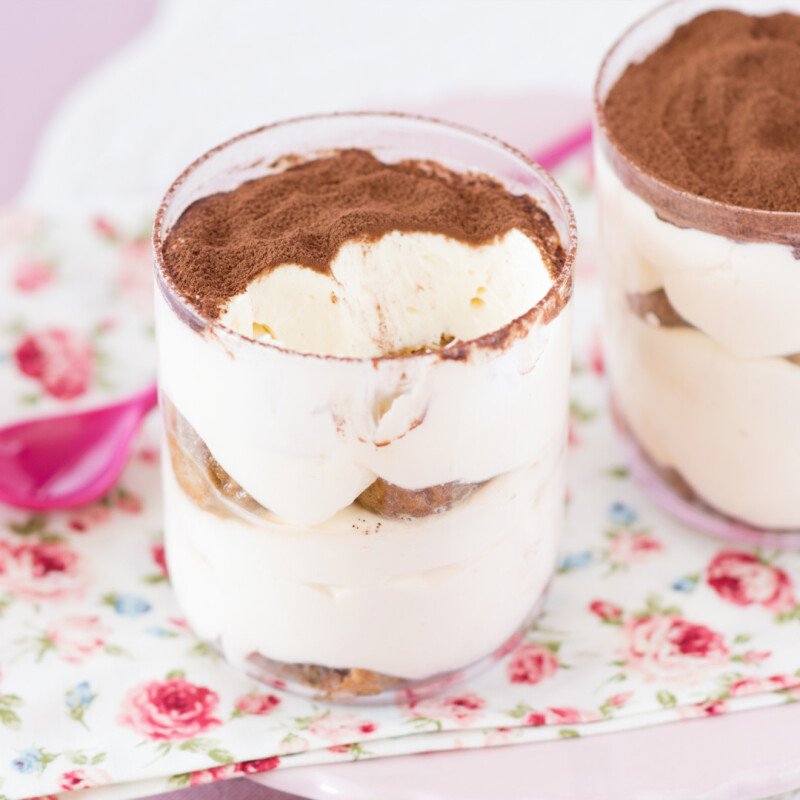 The ingredients
250g of mascarpone
150g of Régilait sweetened condensed milk
15cl of whole single cream
10cl of strong, cold coffee
8 ladyfinger biscuits
Unsweetened cocoa powder
Preparation
In a container, blend the mascarpone and sweetened condensed milk.
Add the cream and use an electric whisk until a firm whipped texture is obtained.
Break the biscuits in half.
In each glass or ramequin, alternate layers of biscuit, briefly soaked in the coffee, and layers of cream, ending with a layer of cream.
Store in the refrigerator for at least 4 hours. Or even better, 24 hours.
Just before serving, lightly sprinkle with cocoa powder.
There are, however, a few points to note to make this dessert successfully:
It is important not to soak the biscuits in the coofee for too long, as they will soak up too much and ruin the taste. Too soft, too runny… So be sure to use a fast in and out motion! Quickly immerse them in the coffee on each side, and you're all set.
Sprinkle with a fine layer of cocoa just before serving. No earlier! Otherwise, the powder will lose its lightness. It will moisten, becoming sticky and not very pleasant to eat.
Tiramisu gets better with time. It is much better after 24 hours in the refrigerator.