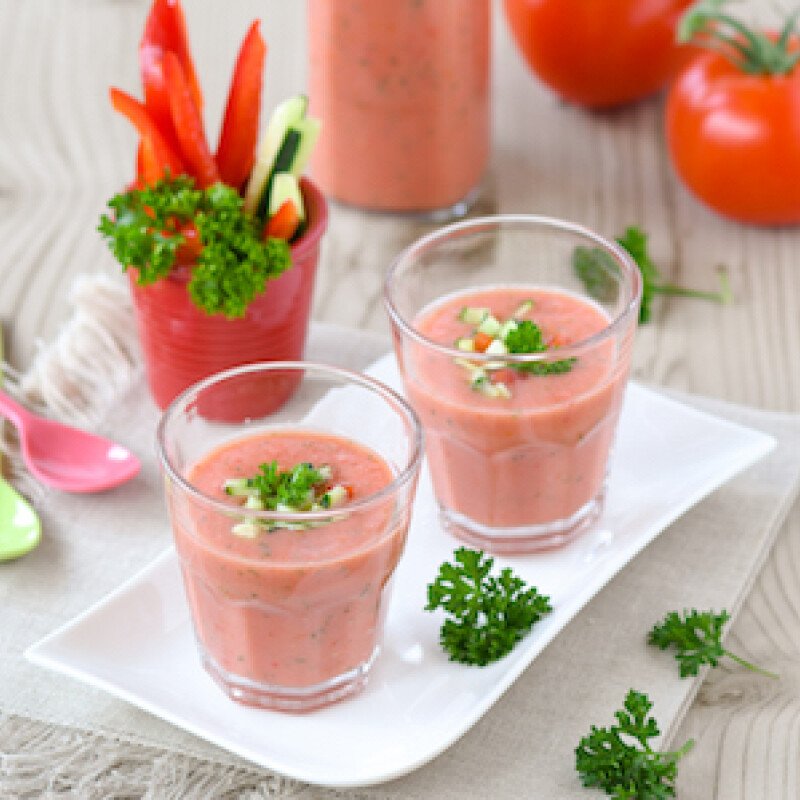 The ingredients
3 ripe tomatoes
½ red pepper
½ cucumber
1 clove of garlic
3 sprigs of parsley
½ tsp of salt
2 tbsp of Régilait semi-skimmed powdered milk
A few slices of cucumber, a few strips of pepper and 1 tablespoon of olive oil to serve
Preparation
Peel and cube the cucumber.
De-seed and cut the tomatoes and pepper into small pieces.
Peel the clove of garlic.
Using a blender, a food processor or a hand blender, finely blend the vegetables with the salt. Add the powdered milk and the parsley. Blend again. Taste and adjust seasoning if necessary.
Add water for a thinner soup. Place in the refrigerator.
Cut the slices of cucumber and strips of pepper into very small cubes. Add a tablespoon of olive oil.
Serve the soup very cold with a few vegetable cubes.