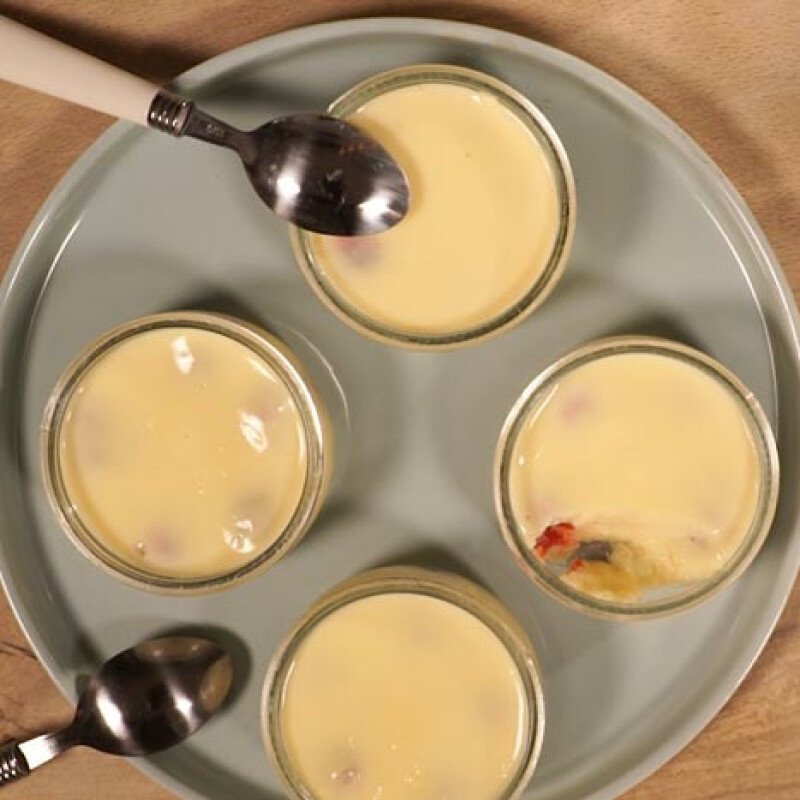 The ingredients
1 packet of vanilla dessert flan (e.g. Alsa®) to serve 4
6 tbsp of Régilait powdered milk
1 punnet of fresh raspberries
400ml of water
Preparation
In a salad bowl, mix the contents of a packet of vanilla dessert flan with the Régilait powdered milk.
Add 400ml of water pre-boiled in a kettle (or a saucepan) and mix with a whisk.
Place a few raspberries in the bottom of 4 ramequins. Pour your preparation over them and leave to set for 1 hour 30 minutes in the refrigerator before serving.